"To create the very best from the very best"
---
This is our philosophy, mirroring one of Wilhelm Maybach's own maxims.
The roots of the MAYBACH brand go back well over a hundred years, when Wilhelm Maybach laid the cornerstone for a high-end automobile brand which quickly became a legend. For decades, MAYBACH has symbolized the most exacting demands on quality and luxury. Characteristic are intricately worked, exquisite materials and outstanding design.
Today, Mercedes-Maybach is a sub-brand that creates Mercedes-Benz automobiles in their most luxurious form, adding an extra dimension to an already exclusive range.
MAYBACH – Icons of Luxury is a family-owned company which has extended the reach of the brand by creating prestigious MAYBACH handcrafted products in many other sectors.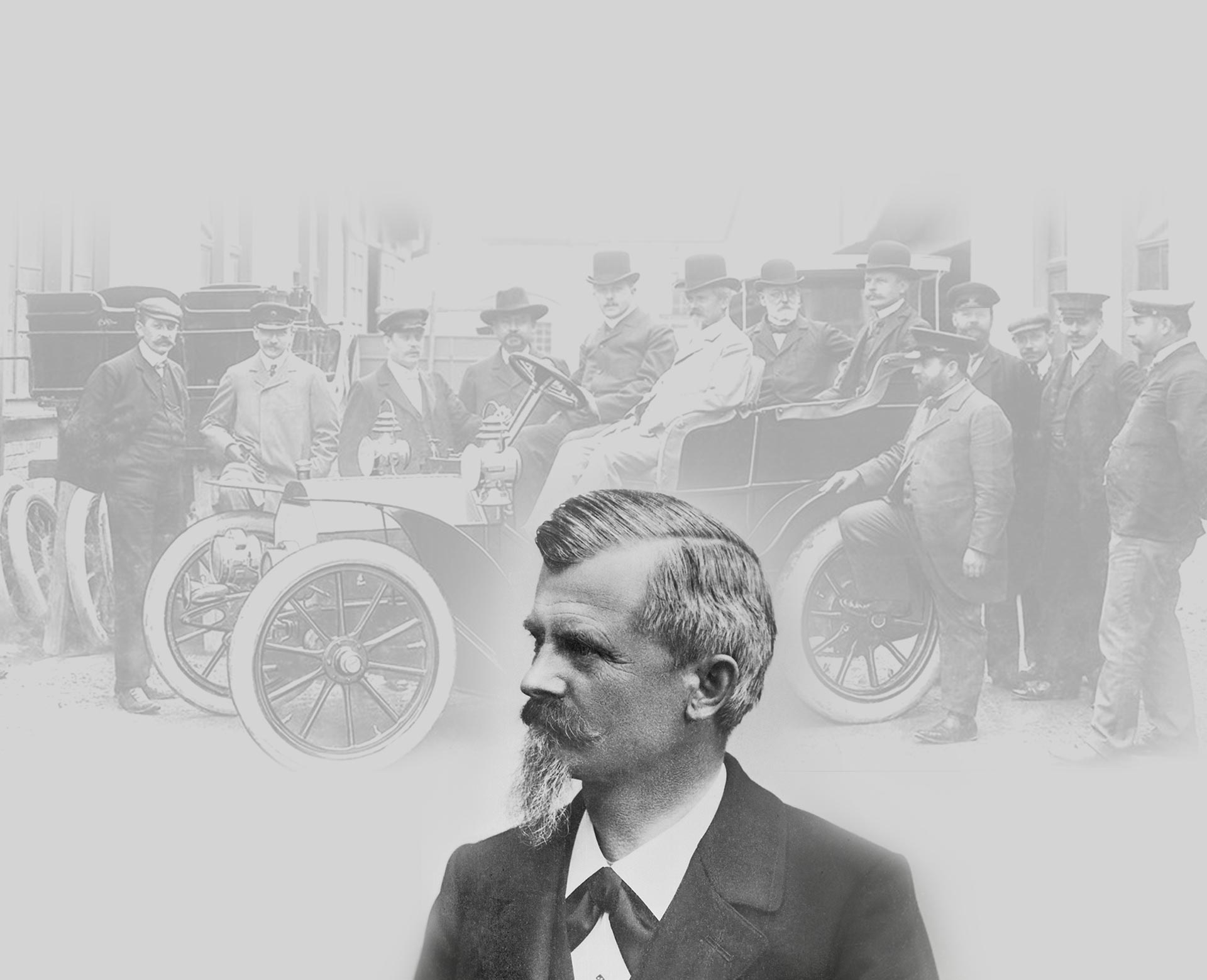 WILHELM MAYBACH (1846-1929)


ENGINEER EXTRAORDINAIRE
---
In 1900, Wilhelm Maybach, then technical director of Daimler-Motoren-Gesellschaft (DMG) and long-time companion of Gottlieb Daimler, developed the first Mercedes, the "Daimler motor carriage". At that time, the main focus was not yet on perfect luxury cars, but on functionality, reliability and efficiency.
Maybach created what was probably his most outstanding design after Daimler's death. The first Mercedes caused a sensation at the Nice racing week in March 1901. The vehicle clearly stands out from all the cars previously designed and built by the Daimler-Motoren-Gesellschaft and ended the carriage age in automobile construction.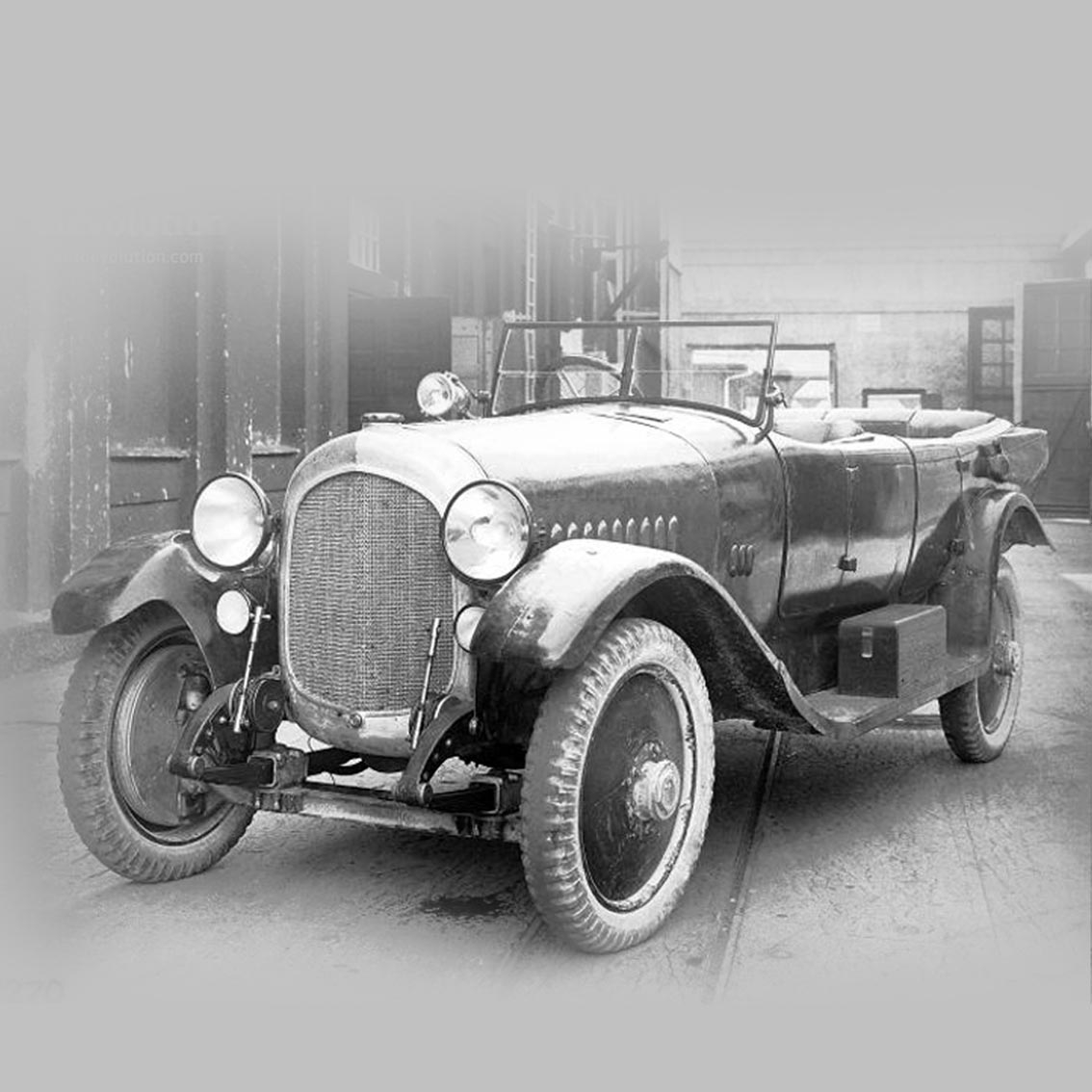 Karl Maybach (1879-1960)


The son who followed in his father's footsteps

Maybach and his son Karl, who followed in his famous father's footsteps at an early age as a trainee at Daimler-Motoren-Gesellschaft, jointly founded the "Luftfahrzeug-Motorenbau GmbH" in 1909. When Karl Maybach developed his first automobile in 1919, Mercedes was the inspiration: the "W1" experimental car was based on a chassis with a star. Like his father, the son was a gifted designer. His inventions, such as the innovative "high-speed gearbox", and his penchant for technical perfection established the myth of the Maybach brand, as do its select clients: Emperors and kings, bankers and entrepreneurs, top athletes and stars.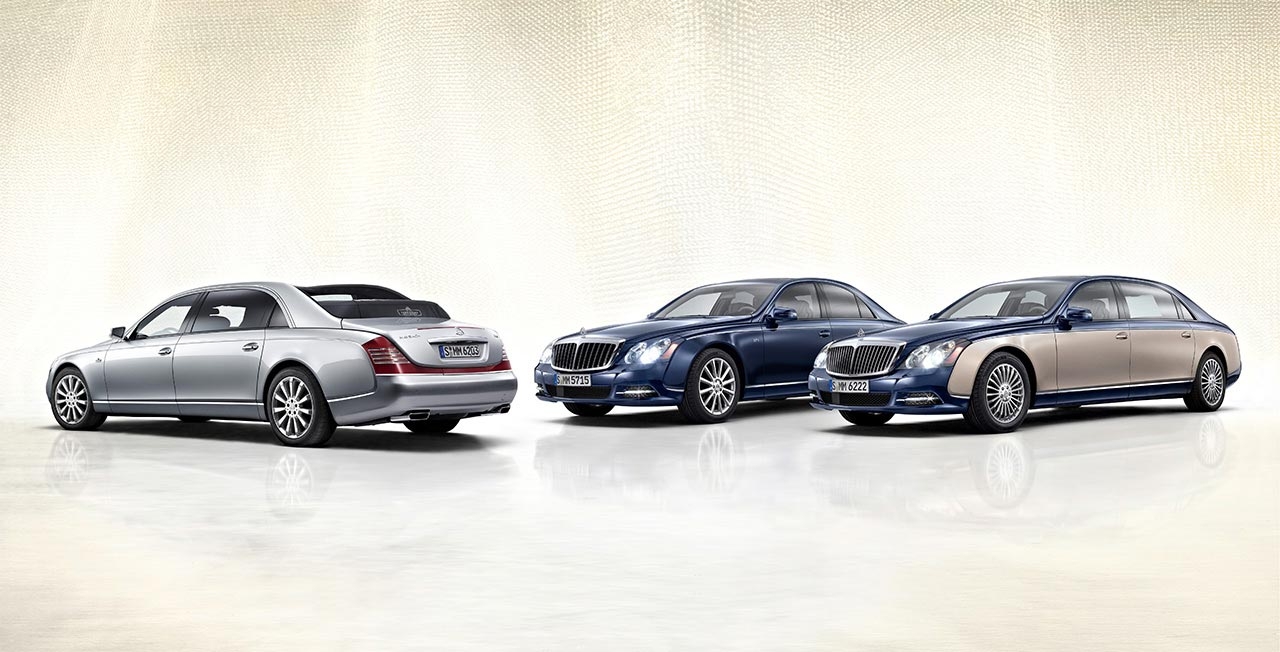 2002-2012


The second era
---
The legend awoke to a new era when Daimler AG presented an unparalleled, state-of-the-art luxury car at the Geneva Motor Show in 2002. Over the years, Daimler AG introduced the Maybach 62 and the Maybach 57 (named according to car's length) as well as the Landaulet - a convertible limousine.
SINCE 2010


Maybach - Icons of
Luxury
---
Our passion for the finest materials, the most skilled handcrafting and a pronounced individuality is the force behind MAYBACH – Icons of Luxury, and every MAYBACH masterpiece radiates the power of a long, inspiring tradition and the energy of a promising future. The unparalleled MAYBACH Eyewear collection exploded onto the optical scene in 2010 with high-end handmade luxury spectacles and sunglasses and has since gone from strength to strength. Must-have leather bags and a wide range of handmade leather accessories were the next successful challenge for our design team, quickly followed by bespoke saddlery and equestrian equipment, as well as gorgeous home accessories and bar utensils.
At MAYBACH – Icons of Luxury we believe that it is a luxury to be able to take the time to create beautiful pieces by hand in today's fast-moving world. We also place great importance on sustainability and are careful to use only selected materials which have a proven and sound ecological source.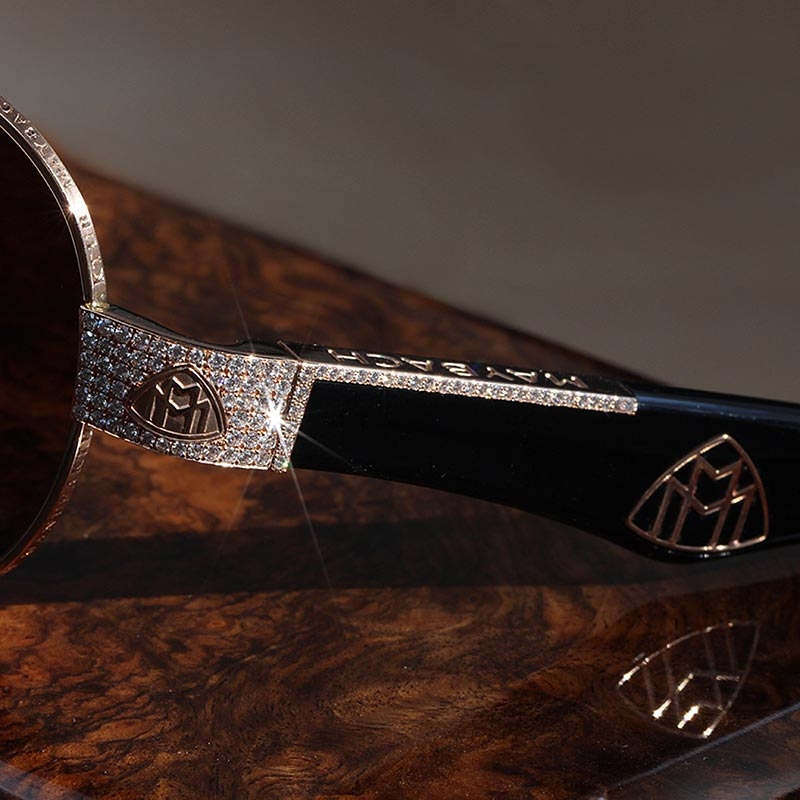 MAYBACH EYEWEAR
The unrivalled luxury eyewear collection, handmade from rare and precious materials, reflecting the brand's legendary image, symbol of success and performance.
Each individually made model from MAYBACH Eyewear is meticulously created using traditional frame-building and handcrafting techniques based on decades of experience. Made in Germany, MAYBACH Eyewear represents the pinnacle of luxury eyewear and includes magnificent optical frames and stunning sunglasses.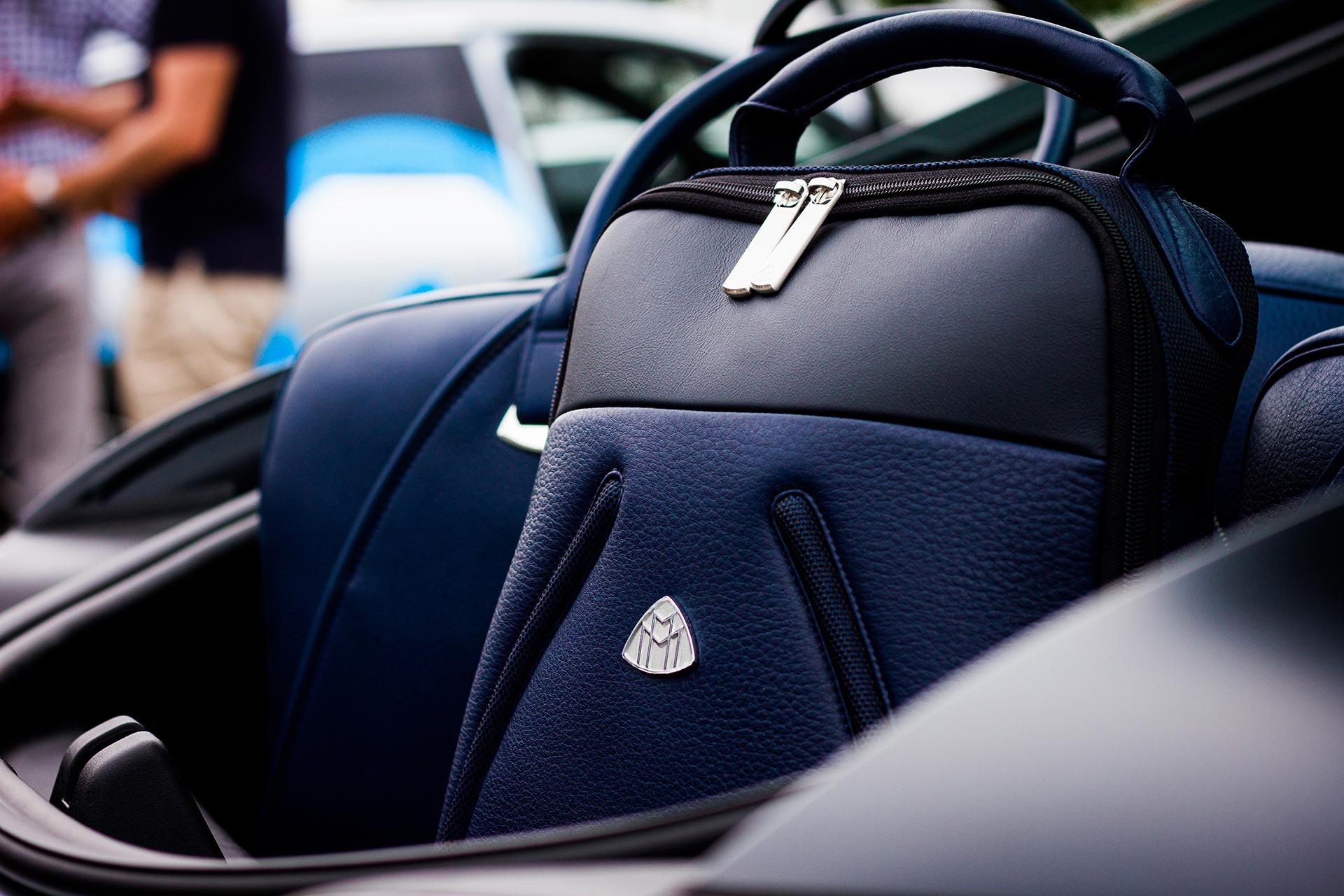 Leather Goods andAccessories
---
"Simple elegance is the best way
to fulfil the highest demands."
MAYBACH - ICONS OF LUXURY has followed this maxim with their concept for exclusive handmade leather bags and cases "Made in Germany". The selection of MAYBACH leather goods includes elegant yet robust luggage, first-class business bags and exquisite handbags.
Wherever your travels take you - the exclusive design, charming colour schemes, sophisticated details and unparalleled quality are the hallmarks of this stunning collection.
MAYBACH Accessories are made of lamb nappa leather, with precious decorative elements and other rare and innovative materials. The luxurious accessories are handmade in Germany from responsibly-sourced European leathers.