Leather Journals
Use this impressive journal to preserve your most creative thoughts and important ideas.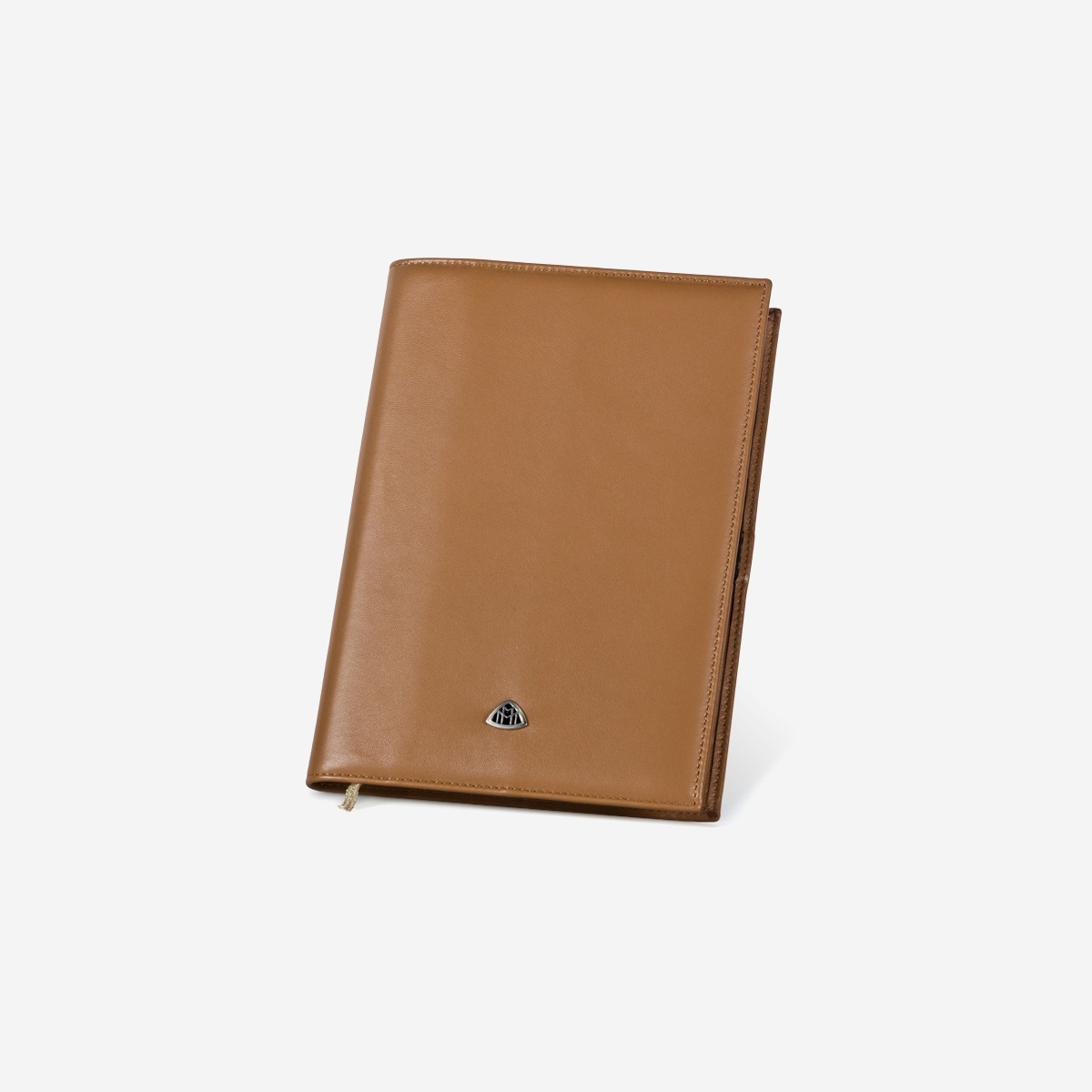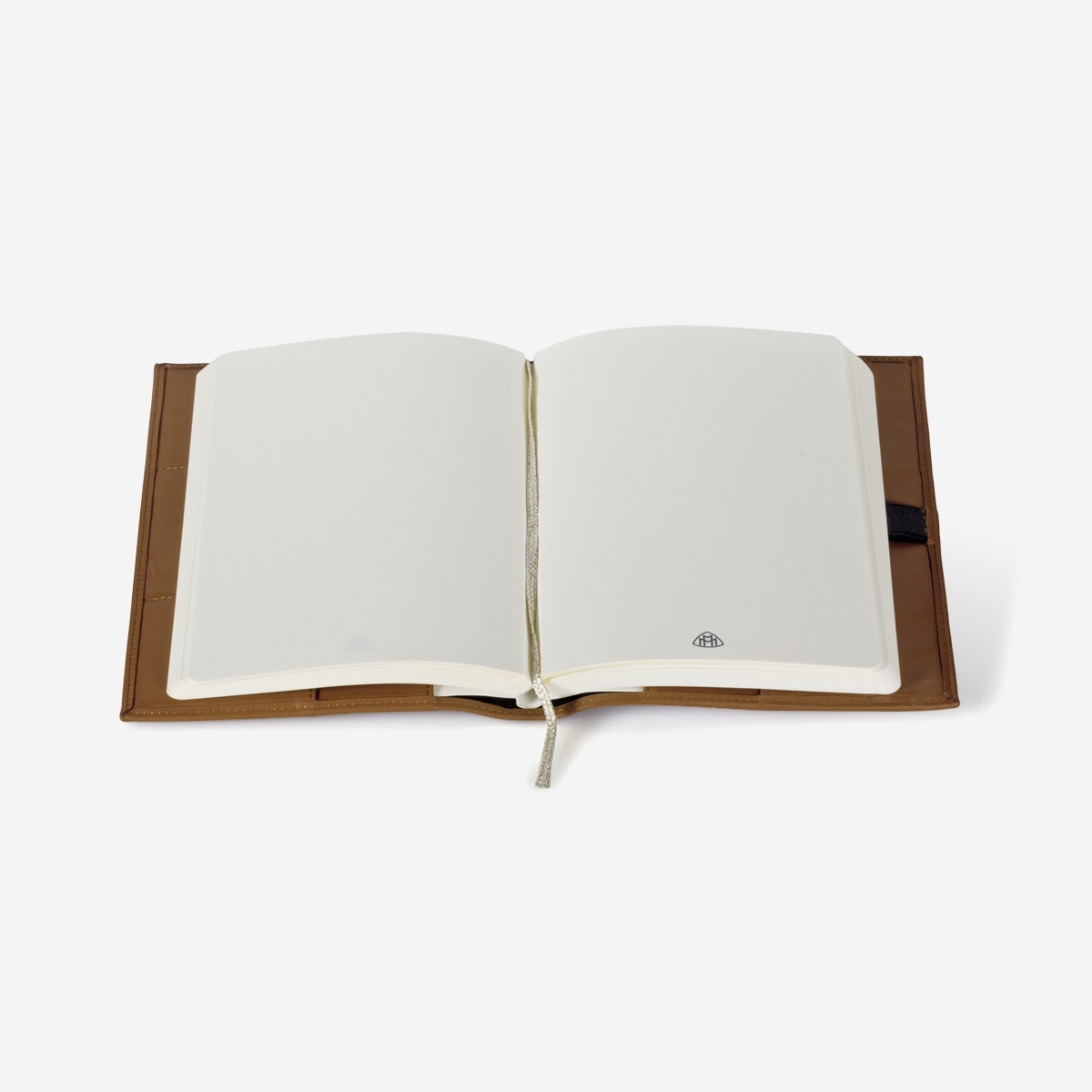 The Memory I
Notebook with exchangeable insert
Free space for free thinkers - waiting to be filled with creativity. The practical refill system makes this notebook perfect for prolific writers - THE MEMORY I contains 200 cream-coloured pages with a subtle dot matrix, which have been created as a unit that can be removed and replaced. Made from fine lamb nappa leather, the notebook is easy to hold and also contains extra compartments for business cards, notes or credit cards. A discreet MAYBACH logo is displayed on the front.