Saddles
Enjoy some first impressions of the world of MAYBACH Saddlery - full of equestrian passion and brimming with options for individual fit and personal style. Each MAYBACH saddle is tailor-made to your own requirements and - of course - to those of your horse.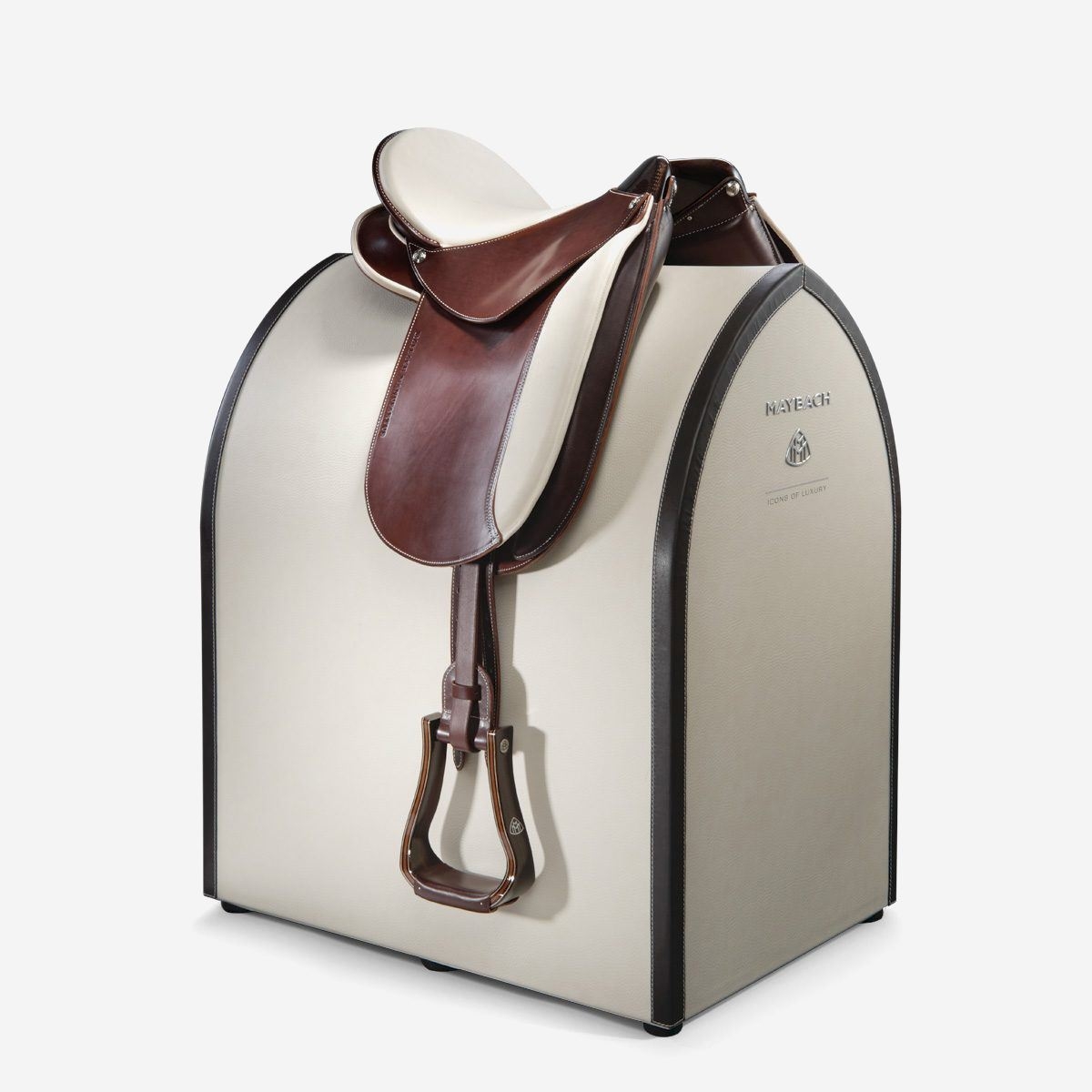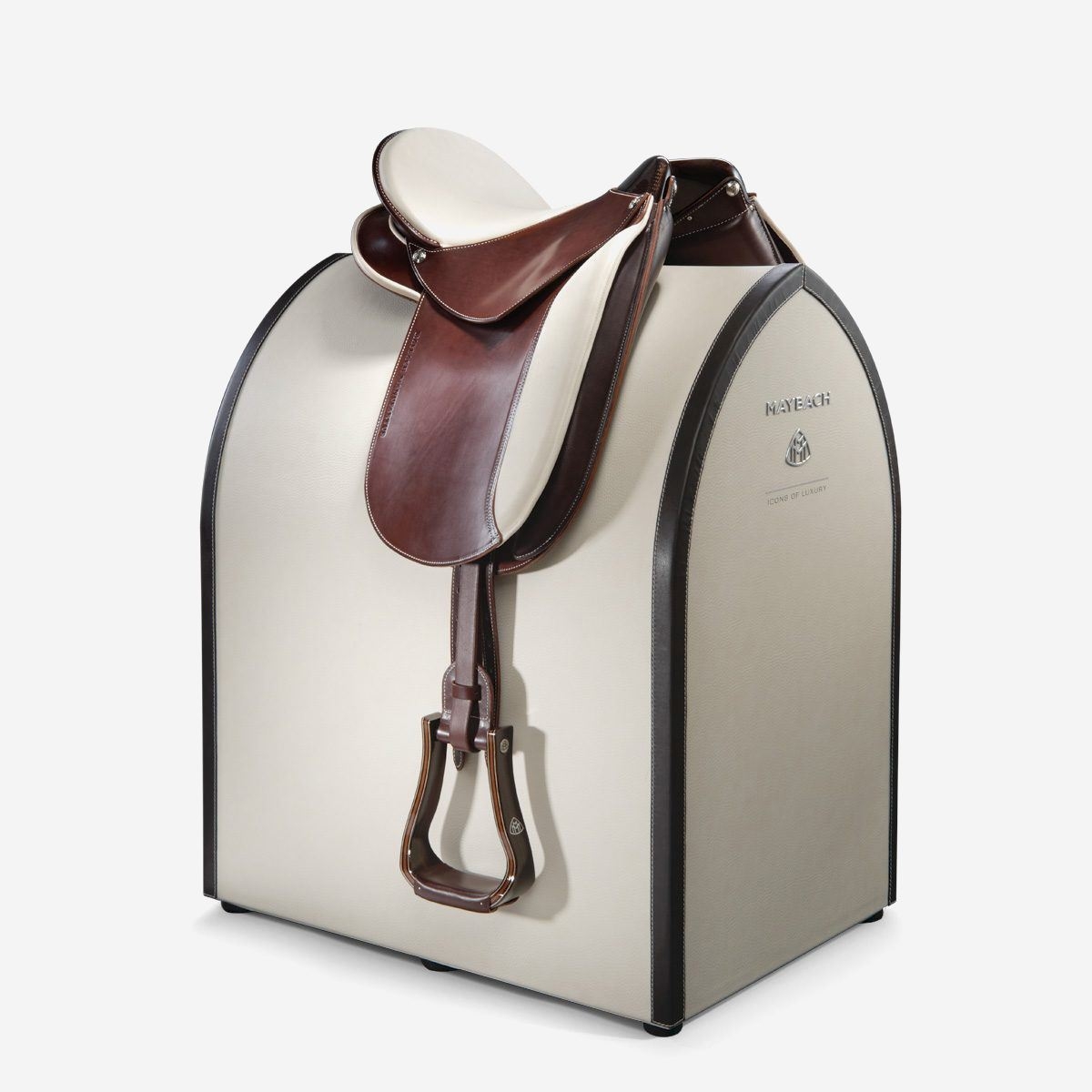 THE GENERALIST I
Dressage saddle with bars
Custom-fitted dressage saddle with bars to ensure perfect weight distribution. For long horses (also suitable for horses with low withers) and gaited horses.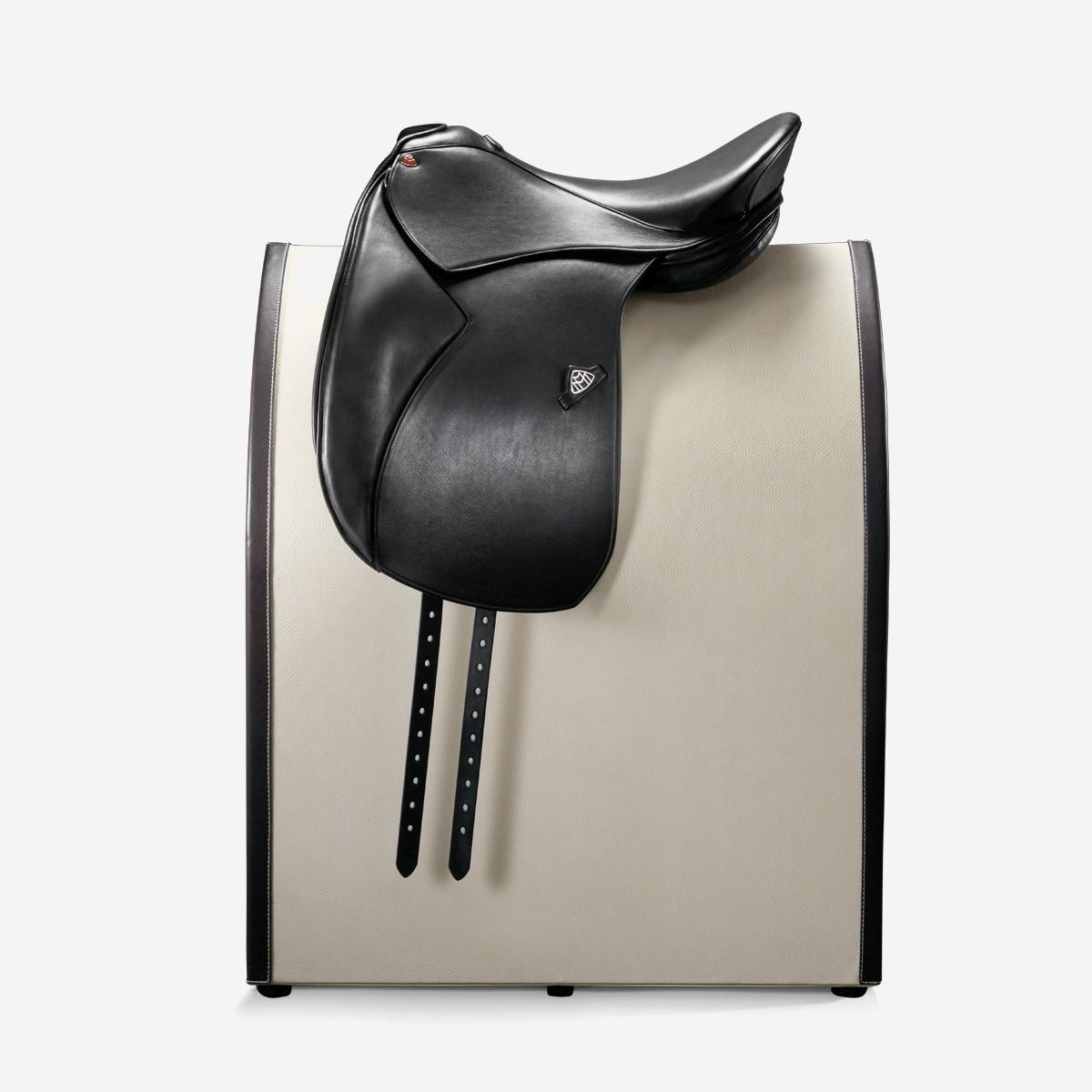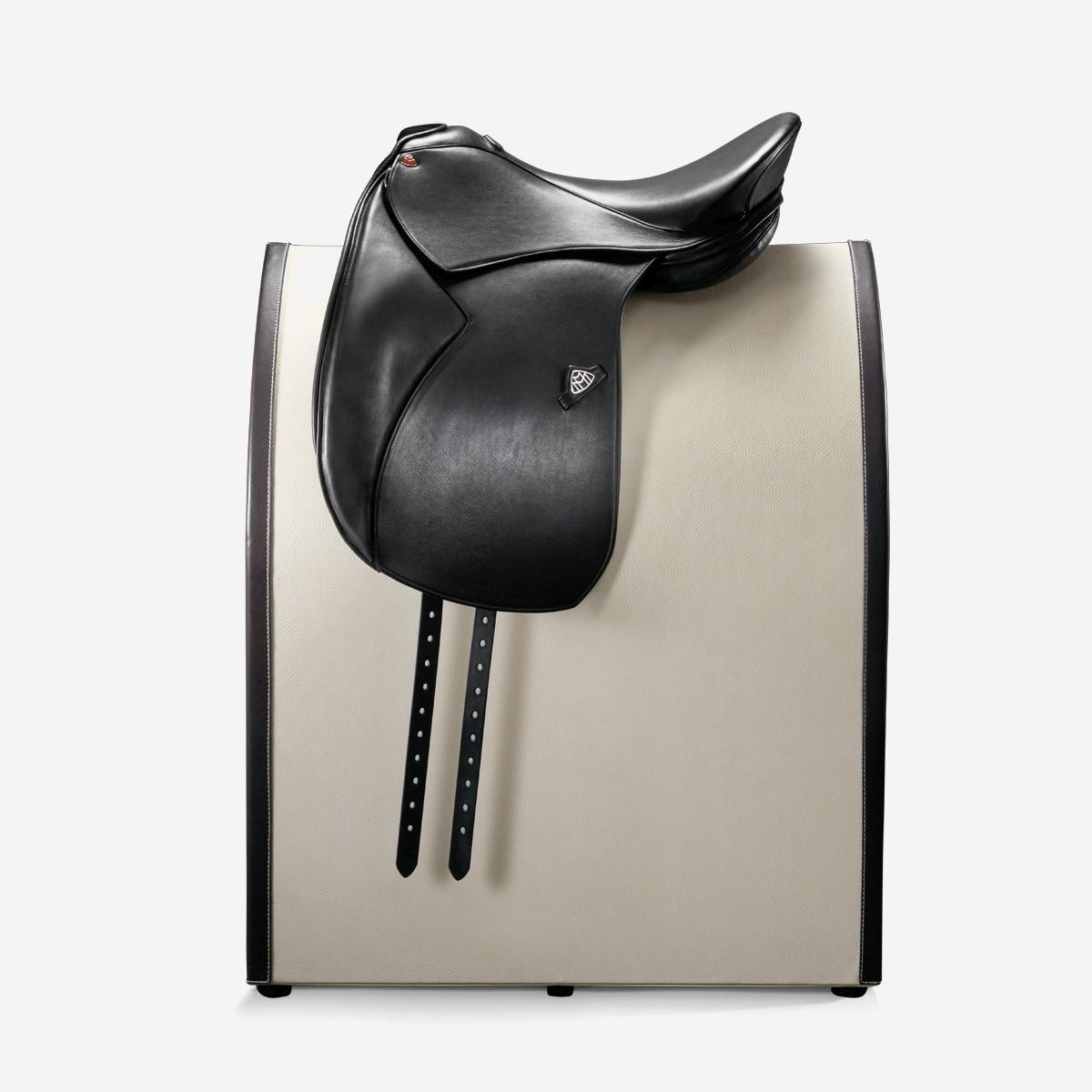 THE RADIANCE I
Dressage Saddle - Wood-Carbon Saddle tree
MAYBACH – ICONS OF LUXURY has reached a new pinnacle of saddlery perfection with THE RADIANCE I dressage saddle. The saddle's technical concept is a tour de force, its appearance exquisite and the possibilities for individualization exceptionally varied. A gracefully perfect performance results from a bespoke saddle which fits exactly. THE RADIANCE I means the rider is provided with the most minimal padding, a large underside surface and ideal distribution of pressure, ensuring sensitive contact with the horse. The individual, anatomically exact custom-made saddle is a lightweight sensation with the highest stability. It combines technical innovation and the finest of materials with outstandingly elegant charm in the timeless MAYBACH design.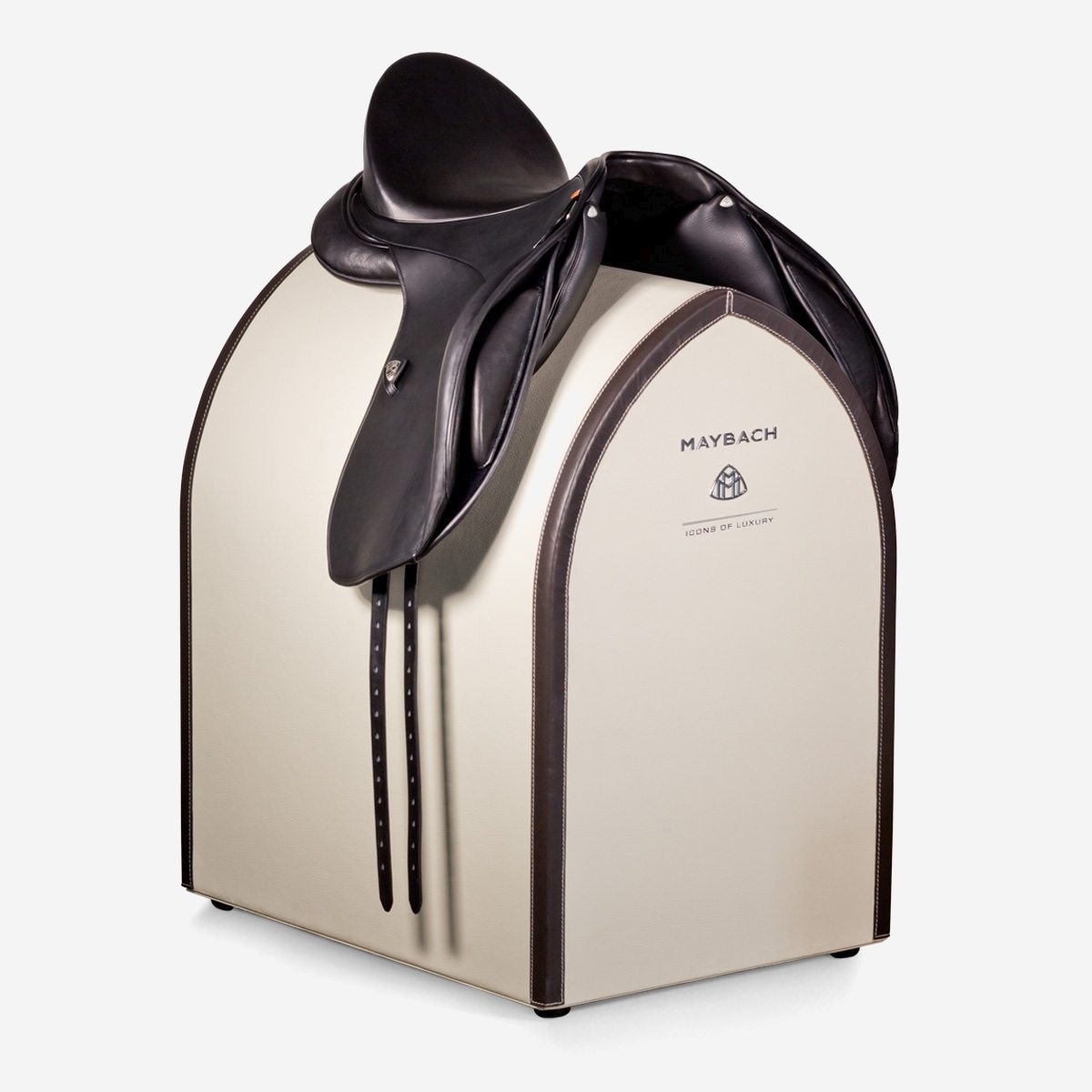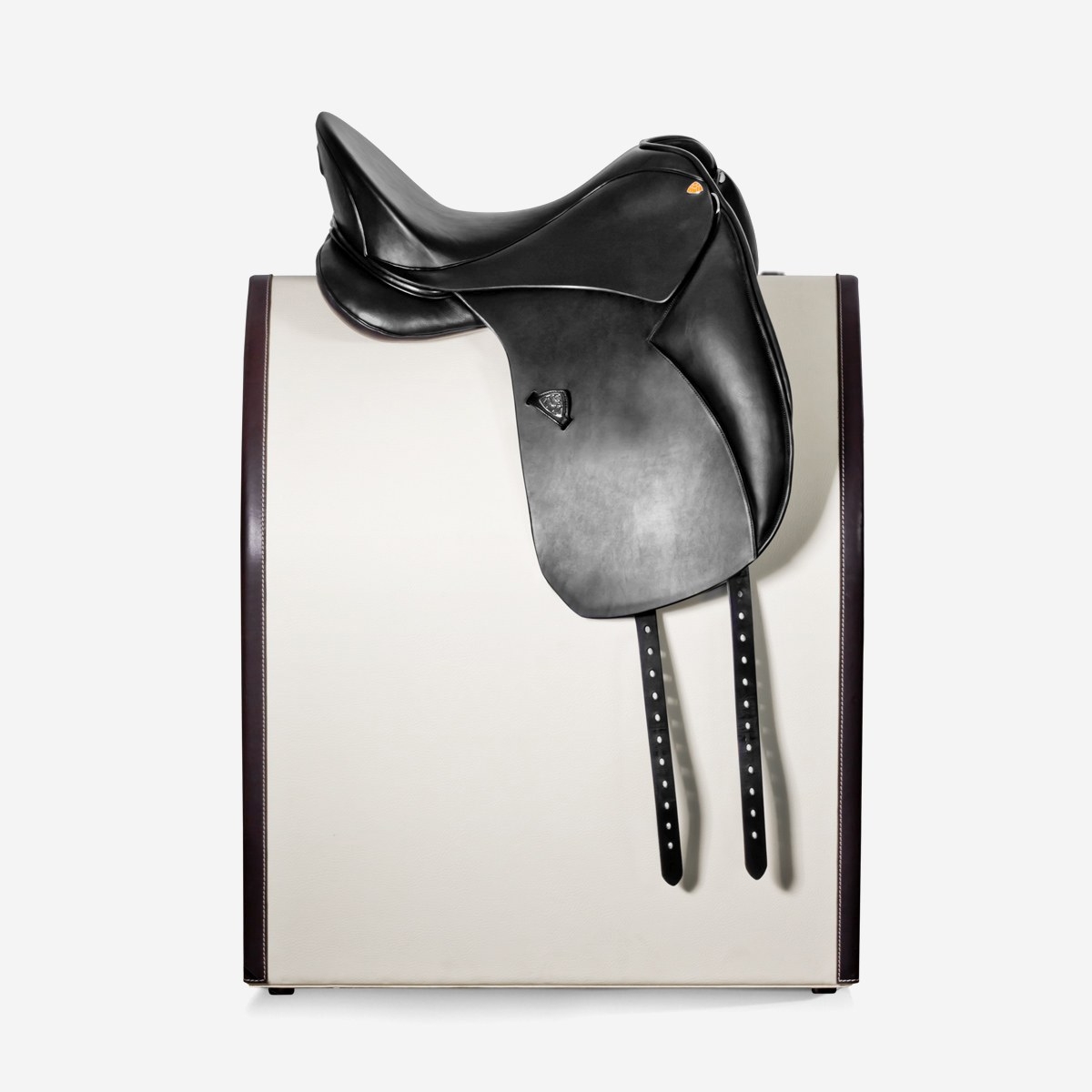 THE RADIANCE II
Dressage saddle - made to measure
This dressage saddle will be made to measure according to the size and colour requirements of your horse. The indicated price will vary according to your individual requirements. Please get in touch with us - Email: saddlery@maybach-luxury.com - and we will be more than happy to quote you the individual saddle price for your individual and unique Maybach saddle. Dynamically elegant charm, highest demands on form and function, and the best MAYBACH quality of materials and workmanship define this model. The outstanding quality of these deep seat saddles can be seen in the ergonomically optimal, individually tailored fit and the exceptionally light weight. The saddle tree is handmade from a combination of a special plastic and carbon fibres, and can be adjusted by a MAYBACH saddler at any time. Alterations can be made to the saddle tree and flocking, and this is done on the spot on the customer's premises. The depth of the saddle's seat can be defined according to your individual requirements, and, with its symbiosis of handcrafting skill and technical know-how, this dressage saddle offers the best foundation for a magnificent dressage performance.